MyRacehorse AU Shop
Welcome to the MyRacehorse Memorabilia & Merchandise Store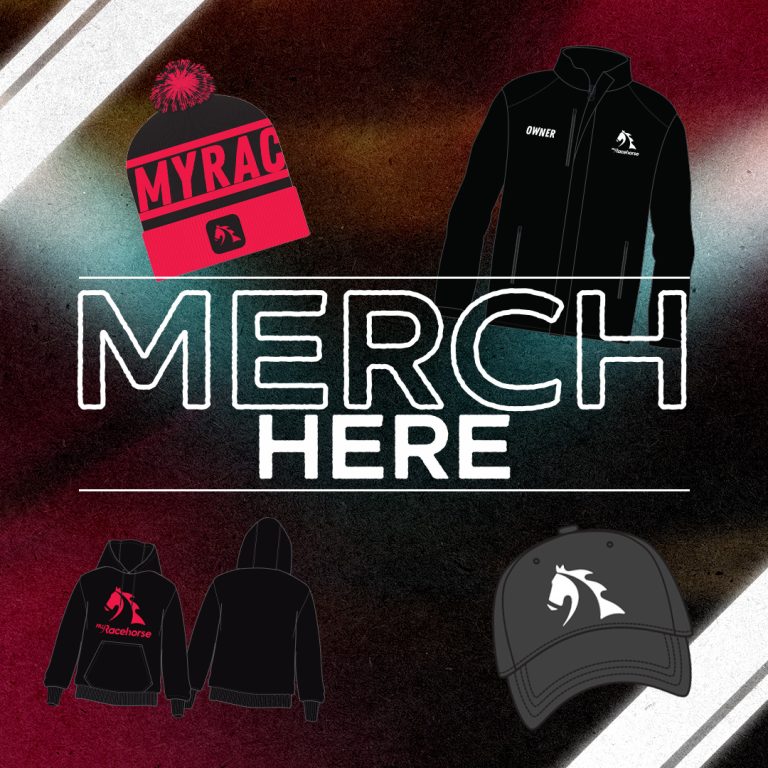 MyRacehorse Merchandise: Wear Your Passion
Get ready to express your love for horse racing and your favourite horses with our exclusive merchandise collection. Whether it's clothing, accessories or more, our merchandise store has something for every racing fan, owner and MyRacehorse lover!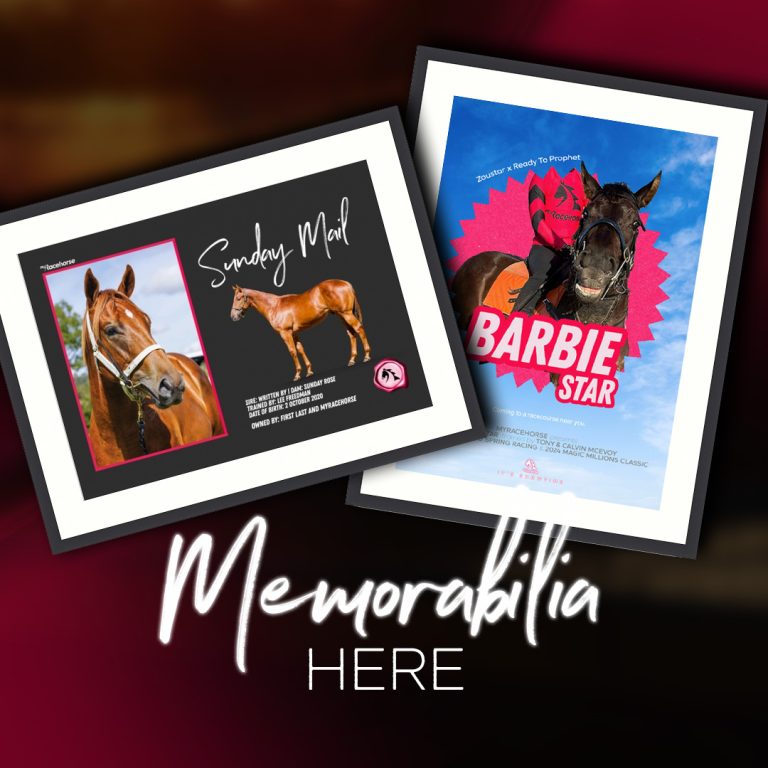 MyRacehorse Memorabilia: Cherish Your Equine Stars
Are you a passionate horse owner and a dedicated fan of the racing world? Look no further! Our MyRacehorse Memorabilia store offers you a unique opportunity to celebrate and commemorate the horses you love. With a variety of options to choose from, you can display you affection of your horse in style.
Join the MyRacehorse Community
Whether you're looking to adorn your space with memorable artwork or express your love for horse racing through fashion, the MyRacehorse Memorabilia and Merchandise Store has you covered.
Don't miss out on this chance to celebrate the equine stars that capture our hearts. 
Explore our Memorabilia and Merchandise Stores now and make your connection with the racing world even stronger. Thank you for being a part of the MyRacehorse Family!