Horse Super Fund
The MyRacehorse Horse Super Fund

To achieve Equine Utopia, MyRacehorse are proud to introduce a retirement fund for our horses. Introducing the Horse Super Fund (HSF)!
With every micro-share purchase, a portion will be dedicated to the HSF, enabling owners to actively contribute to the welfare of their horse. Additionally, MyRacehorse will match this contribution. At the end of the horse's racing career the funds raised in the HSF will be drawn upon to support the horse's transition to a post-racing career. Together, we're creating sustainable horse racing ownership, and safeguarding the future well-being of our horses.
100% of funds raised are put toward transitioning, retraining and rehoming MyRacehorse owned horses to ensure they have a valuable life after racing.
Our Equine Welfare Consultant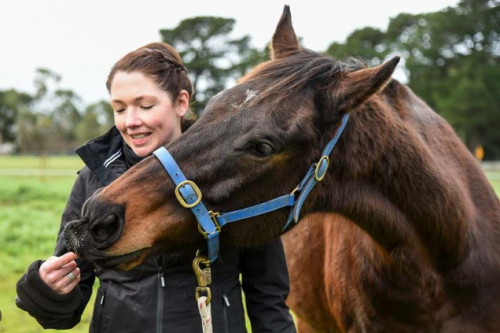 Introducing, MyRacehorse's equine welfare consultant, Jen Krawczyk, who holds Masters degrees in equine science and animal welfare and ethics. Jen has dedicated her career to safeguarding racehorses following their racing career having led the development and delivery of Racing Victoria's Equine Welfare Strategic Plan, their world leading post-racing framework and the expansion of their Off The Track Program.
As a committee member of the International Forum for the Aftercare of Racehorses (IFAR) and recently recognised as the 2023 Victorian Wakeful Club Lady of Racing for her commitment to improving post-racing outcomes, she is well qualified to support our horses as they transition from their racing careers.
Horse welfare and responsible ownership is a non-negotiable for MyRacehorse and we know this is important for our owners too.
The MyRacehorse approach to horse welfare spans their entire life cycle.  This starts with the way we identify and select our horses, the trainers we partner with, and importantly the commitment to supporting their transition after racing. 
At MyRacehorse, we strongly believe that racing is a first career of many for thoroughbreds and it is important that our decisions and processes support this.  We understand that horses can live into their late 20s and beyond while the majority of horses retire from their racing careers at 5 years old, leaving a world of opportunity for one or more happy homes for each horse.  MyRacehorse is committed to supporting the best possible first transition from racing and staying in touch with our horses into their first post-racing home and beyond.  Well educated horses find, and stay, in good homes and that is our ultimate aim.
As well as supporting the welfare of our own horses, MyRacehorse wants to model sustainable racehorse ownership. We want to demystify the post-racing landscape for our owners, engage them in the transition process and embrace it as a core piece of the ownership experience.
When you own with MyRacehorse, not only can you be assured that your horse(s) will be given the best possible opportunities post-racing but you will develop a deep understanding of responsible racehorse ownership and the standard you should expect through any future ownerships.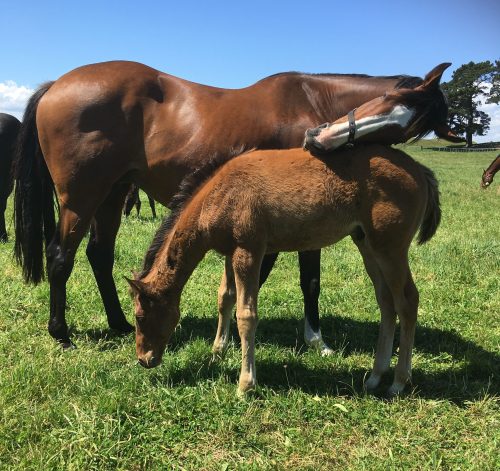 There are four focus areas for the MyRacehorse post-racing commitment:
Frequently Asked Questions