THE CREATION OF
Unique
IDEAS…
THE CREATION OF
Unique
IDEAS…
The creation of unique ideas are typically driven by a fundamental and singular passion. In the case of MyRacehorse, powered by Experiential Squared Inc., Michael Behrens, our founder and CEO, was an impassioned racing fan, drawn to the concept of revolutionizing Thoroughbred ownership by delivering it to the masses, in a manner both inclusive and transparent.
What started as a dinner table discussion with his family — with a napkin he scrawled ideas upon — morphed into the birth of MyRacehorse in 2018 in the state of California. Now in its fifth year, MRH has spread globally, offering affordable racehorse ownership, and all the thrills and perks that come with that, to residents in all 50 states, plus Australia, Ireland, and the United Kingdom, with further expansion on the horizon.
MRH's vision became bolder with the support of the late B. Wayne Hughes of Spendthrift Farm who embraced our mission, which led to 5,314 of our owners reaching ownership nirvana with Authentic when he won the 2020 Kentucky Derby, and who now remain partners in the stallion's breeding career. Now, some of the industry's leading global owners and innovators, led by 1/ST RACING & GAMING have come on board to invest in horse racing ownership and technology with MyRacehorse.
With MyRacehorse, the authenticity of ownership is never compromised. Yes, we make ownership affordable through fractional shares, but we also make it real by connecting owners directly with the stakeholders managing their horses (trainers, bloodstock buyers, jockeys, etc.). We peel back the curtain into a world previously reserved for the 1%. The future is fractional.
Unforgettable Experiences Learned of MyRacehorse while visiting Santa Anita one day and did some research to find out more about them. Downloaded the app and made a few purchases into some offerings they had to acquire shares in several horses running in SoCal. So glad we did, the experiences are one of a kind, from barn tours to hanging out with fellow horse owners during the races, and most of all visiting the winners circle multiple times. The team of Gina and Joe make the experience unforgettable and communicate the days agendas. Win or Lose you always feel like a winner from the experience alone, would suggest all horse racing fans to join in on the fun.
Checks all the boxes As a licensed owner in partnerships on the NYRA circuit for many years, I'm used to racing at the allowance level and below, while also paying quarterly expenses. Through MRH, I'm now able to have skin in the game at a higher level, without the quarterly bills. Transparent, with plenty of updates and content. The journey with Authentic has been an exciting one since the day the offering opened. You check all the boxes for me as an alternative option to traditional ownership. Should I stop at 12 horses?
Excellent experience, great horses and great people! MyRacehorse has been an awesome experience. I have been involved since the summer of 2019. Tizamagician is awesome, he tries hard every time. With all the hardships the world has had to face for the last year it has been nice to have something fun and positive to think about. I can't wait for the next race and I will definitely be going in on more horses in the future. Joe Moran and the rest of the MRH are first class all the way, a pleasure to interact with. I cheer for all the MRH stable. If you are looking to learn about horse racing, have a little fun and cheer your own horse please go for it. You will enjoy the ride. I am 100% satisfied.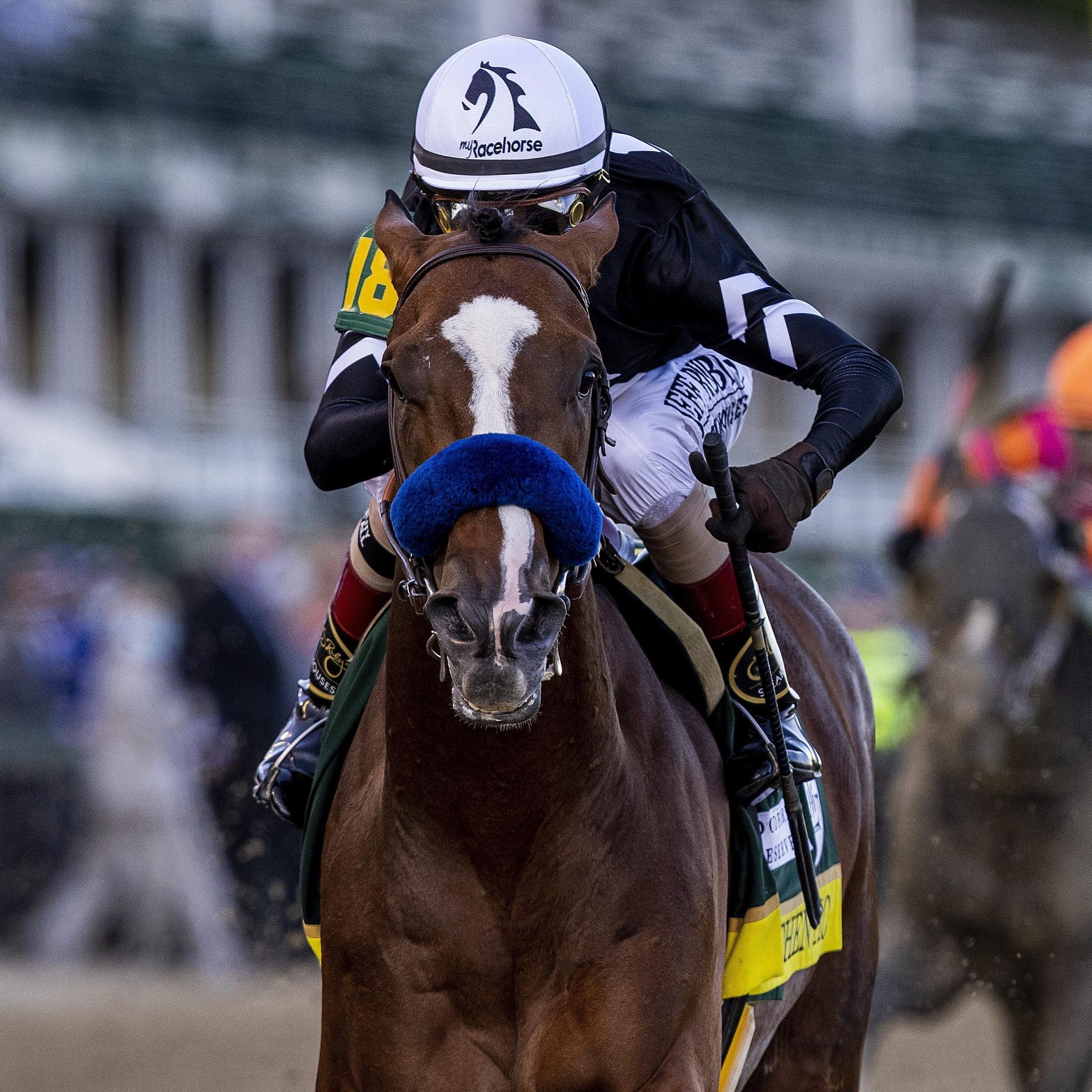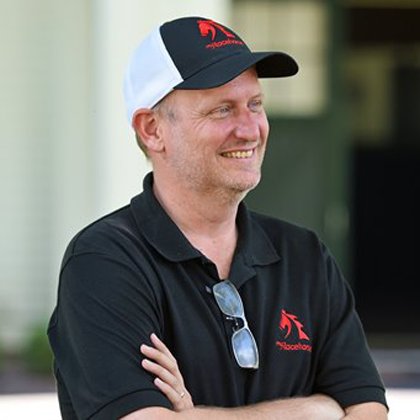 As the Founder and CEO of MyRacehorse, Michael Behrens steadfastly devotes himself on a daily basis to fulfilling his vision of providing every racing fan with the unparalleled experience of owning Thoroughbreds.
Hands-on in every aspect of operations at MRH, Behrens' days are filled with navigating the business strategies associated with our company's daily operation, including legal and regulatory issues, marketing and finance concerns, as well as overall business procedures. But just as important to him is engaging one-on-one with our owners, and he can often be found alongside those partners, enthusiastically cheering on MRH runners at racetracks across the country.