Owning with myracehorse is as easy as 1-2-3!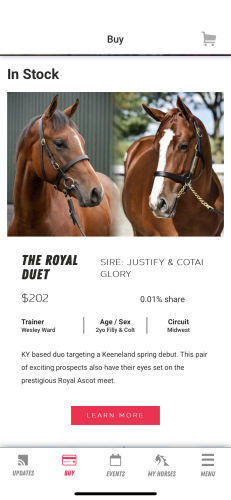 *As an SEC-qualified security, it is important that we verify your eligibility to invest in registered securities and also have your tax info on file to issue your distributions. Verifying your account only takes 1-2 minutes and all of your information is secure and encrypted.
Select the number of shares you're after using the '+' or '-' symbols next to the share price. Click BUY NOW once you're happy with your selection. Accept the offering terms, age confirmation, and investment confirmation to proceed and click ACCEPT.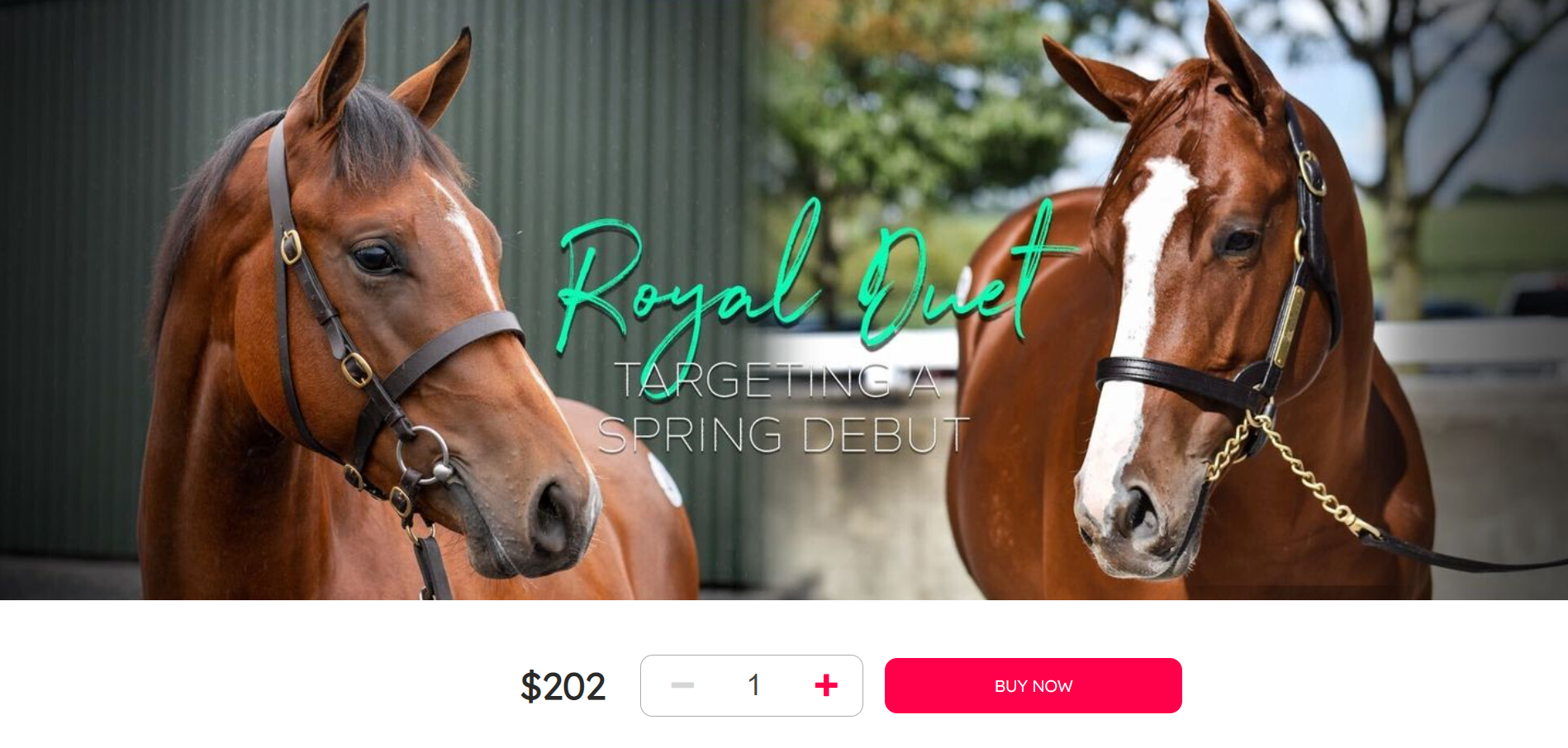 Your shopping cart will now load. If you would like to add a different horse, proceed back to Step 1. If you have a gift card, enter the code in the 'Apply Gift Card' section, then click 'Apply Gift Card'. 
Your cart will refresh again, and you will see an updated grand total. You can now click PROCEED TO CHECKOUT. Fill out the payment information required, billing address, and card details. Confirm and process payment.