Meet The Team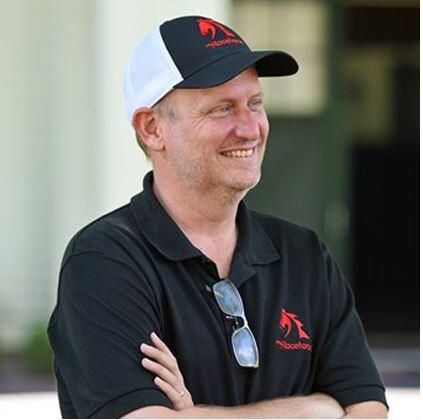 MICHAEL BEHRENS
Founder and CEO
Michael Behrens is the Founder and CEO of MyRacehorse and is focused on fulfilling his vision of providing every fan across the globe the opportunity to experience the thrills of racehorse ownership irrespective of budget. Although most of his hours are spent working on legal, regulatory, marketing, finance and general strategy for the business, his self admittedly best days are at the track with the ownership groups cheering on the MRH horses on race day.
Prior to launching MyRacehorse Behrens was a marketing executive with agency and brand experience developing and optimising large performance based marketing plans. Behrens led marketing strategy and execution for 100+ top domestic companies; from successful startups to Fortune 500 companies, managing in excess of $800 million in media dollars. Most recently Behrens was the CMO of Casper, one of the fastest growing direct to consumer brands ever, generating over $600 million in sales in three years.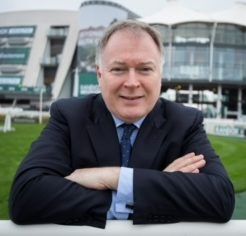 Simon Bazalgette
Chairman, MyRacehorse UK Board
Simon Bazalgette is the Chairman of management advisory and investment firm, GVS (Global Venue Services). He was Chairman of the largest UK racecourse operator, Jockey Club Racecourses, and Group Chief Executive of its owner, The Jockey Club, for 11 years. Prior to this he spent four years as the founding Executive Chairman for Racecourse Media Group, the start-up venture created to manage the media rights of more than 30 racecourse businesses and now generates more than £100m per annum for British Racing. He was previously Chief Executive of Music Choice Europe, the first digital broadcaster in Europe, which was jointly owned by three major music groups and BSkyB. Bazalgette is an independent Non Executive Director of the EFL and was the Senior Independent Director of the successful London 2017 World Athletics and Para-Athletics Championships. He is also Chair of recently launched sports and entertainment reputation advisors, Spectacle Partners.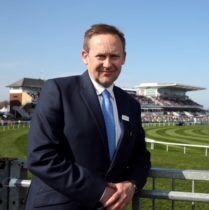 Paul Fisher
Chairman, MyRacehorse UK Advisory Board
Paul Fisher is Chief Executive of management advisory and investment firm, GVS (Global Venue Services). He was Chief Executive of Jockey Club Racecourses, having previously been Chief Operating Officer of the group. He was on the Board of one of the UK's leading music promoters, Jockey Club Live, and was key to the inception and success of a number of ventures, including Jockey Club Catering alongside Compass UK & Ireland, and industry loyalty scheme, Rewards4Racing. Prior to that he was Managing Director of Kempton Park and Finance Director for the three London racing venues of Epsom Downs, Kempton Park and Sandown Park. Before joining The Jockey Club in 2001, Fisher was Finance Director of EFL club, Gillingham FC. He is a Founder Director of City Racing.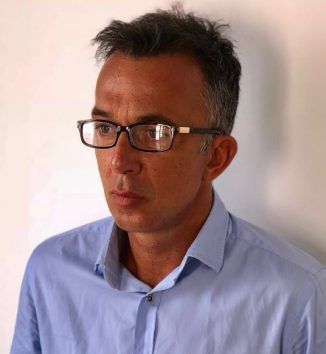 Jules Pittam
Managing Partner
Jules started his career in Investment Banking in 1992. He spent 13 years with Bankers Trust and Lehman Brothers in London and Hong Kong.  He became a Partner and Managing Director of what was then a small data, research and analytics company in 2005. The business grew exponentially over the next 7 years and was sold to IHS Market in 2012. Since 2012 Jules has worked with numerous Fin Tech companies as a Non-Exec Director and investor in helping them grow to a point of public listing or trade sale.  MyRacehorse is his newest venture; allowing him to combine his skills for building successful companies with his passion for racing. An owner himself for the last decade, Jules' love of racing stems from time spent with his grandmother attending point-to-point fixtures as a young boy. 'She was a small but very canny gambler', and introduced Jules to the many nuances of punting at their local Salisbury Racecourse.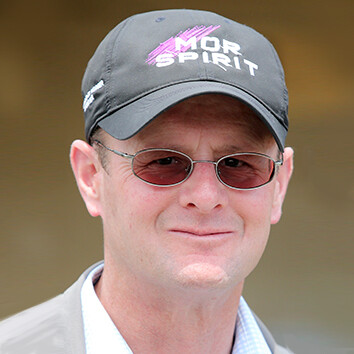 RODERICK WACHMAN
Global Head of Bloodstock and Racing
Roderick Wachman is a lifelong horseman, born and raised in Ireland. After college he worked in England, Ireland, Australia and New Zealand for the likes of Cheveley Park Stud, Yarraman Park Stud, Bill Mitchell and Waikato Stud. In 1994 he moved to Lexington, Kentucky and paid his dues at Brookdale Farm and Bluegrass Thoroughbred Services before starting his own company, Kingswood Farm in 2001. Kingswood Farm specialized in boarding, breeding, raising and selling thoroughbreds. Homebreds included Gr1 placed fillies G City Gal and Self Preservation as well as client horses like Gr1 Arlington Million winner Hardest Core.
In 2014 Roderick started Roderick Wachman Bloodstock to pursue his primary interest, bloodstock services. He has since successfully purchased numerous stakes-caliber racehorses and broodmares in the United States, Australia and Europe.
Roderick joined MyRacehorse in March of 2021 as Global Head of Bloodstock.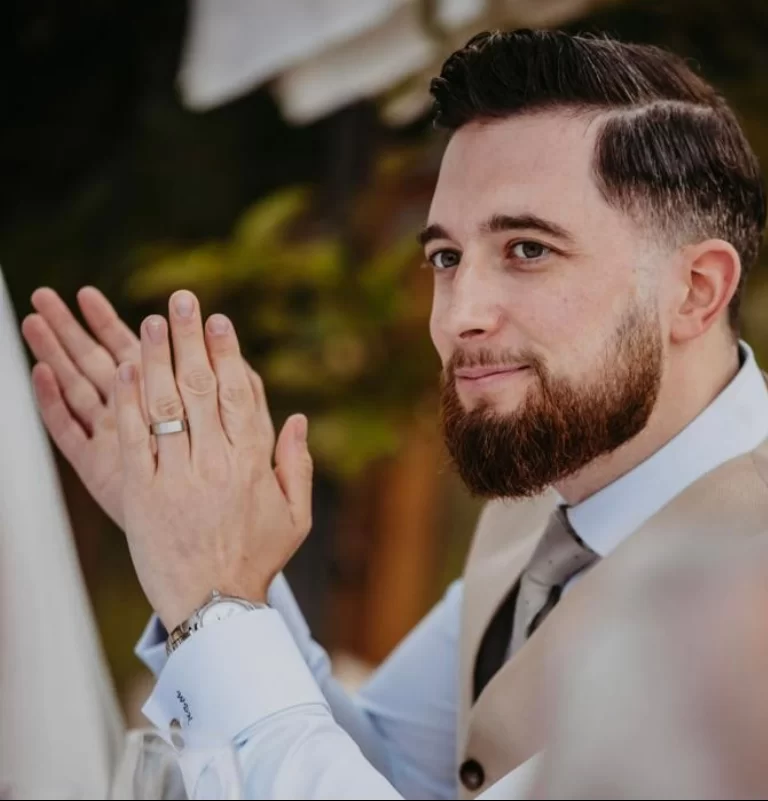 Will De Nardo
Director of Marketing, Global Head of Gaming
Will De Nardo joins MyRacehorse after a and a half-year stint in the Betting industry at Flutter Entertainment brands, where he worked for Sky Betting and Gaming, FOX Bet and most recently Betfair as their Head of Racing.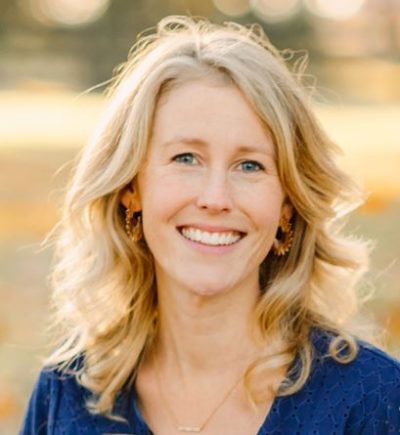 Kate Hardy
Director of Operations
Kate Hardy joined MyRacehorse in July of 2021 as their Director of Operations after moving to Ireland from Lexington, Kentucky. Her role encompasses overseeing marketing, customer acquisition, MyRacehorse partnership discussions and the development of deals with events, tracks and other stakeholders. She spent the previous eight years working in Sales and Marketing at Godolphin, where she excelled at client relations and stallion promotion.  She was also responsible for coordinating the Godolphin Flying Start Program in Kentucky, and was active on the Horse Country and Leadership Lexington Steering Committee.
A lifelong equestrian, Kate is passionate about educating the public about the sport of thoroughbred racing and is looking forward to MRH's first winner at Ascot!