About Us
THE CREATION OF
Unique
IDEAS…
THE CREATION OF
Unique
IDEAS…
The creation of unique ideas is typically driven by a fundamental and singular passion. In the case of MyRacehorse, our founder and CEO Michael Behrens was an impassioned racing fan, drawn to the concept of revolutionizing Thoroughbred ownership by delivering it to the masses. His vision was to share the thrills and perks of real ownership in a manner both inclusive and transparent; and throw open the doors of what has largely been perceived as the sport of kings. 
What started as a dinner table discussion with his family — with a napkin he scrawled ideas upon — morphed into the birth of MyRacehorse in 2018 in the state of California. MyRacehorse's vision became bolder with the support of the late B. Wayne Hughes of Spendthrift Farm who embraced our mission, which led to 5,314 of our owners having a once-in-a-lifetime experience with Authentic when he won the 2020 Kentucky Derby, and who now remain partners in the stallion's breeding career.
Now in its fifth year, MyRacehorse has spread globally, offering affordable racehorse ownership in Australia, Ireland, and the United Kingdom, with further expansion on the horizon.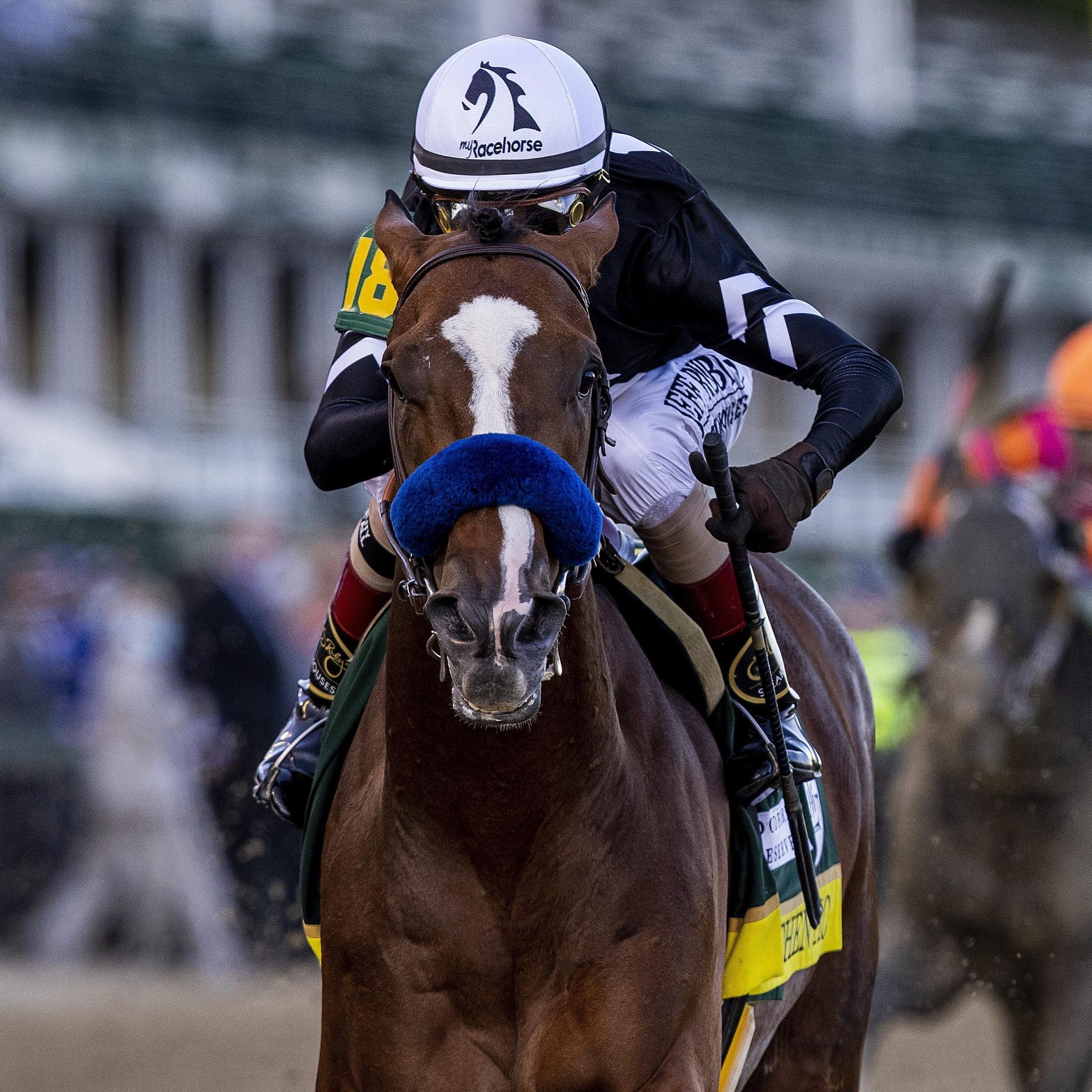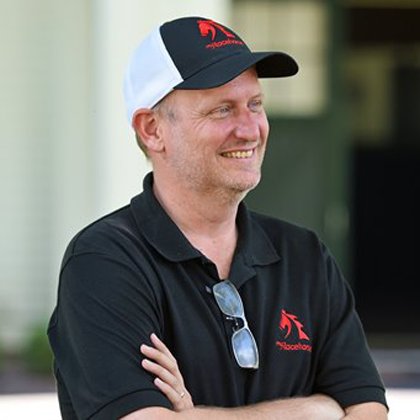 As the Founder and CEO of MyRacehorse, Michael Behrens steadfastly devotes himself to providing every racing fan with the unparalleled experience of owning Thoroughbreds
Hands-on in every aspect of operations at MyRacehorse, Behrens' days are filled with navigating the business strategies associated with our company's daily operation, including legal and regulatory issues, marketing and finance concerns, as well as overall business procedures. But just as important to him is engaging one-on-one with our owners, and he can often be found alongside those partners, enthusiastically cheering on MyRacehorse runners at races across the country.  
MyRacehorse makes the sport of kings available to the working class. Kate and the team at MyRacehorse could not be nicer or more helpful. I can't recommend joining the syndicate highly enough. For a very small fee, I had the honour of naming Ma Belle Artiste and I got to meet and visit the yard of the incredible Joseph O'Brien! Even better again my first horse on her first run became a winner! This thrill is no more expensive than a weekend out with the lads. Fingers crossed our filly continues to go from strength to strength. I can't wait to see her again!
Wonderful way to own a racehorse, even with just a small share. Great people, great service and always kept informed and updated. The chance to see your horse run as we did at Ascot recently, where we were treated like royalty, special thanks to Barney, we had a fantastic day! Can't recommend MyRacehorse highly enough, get involved!!
What a great way to get involved in horseracing if horseracing is your thing. For such a small one off payment the benefits outweigh that cost. Especially when you have a team like MyRacehorse behind you who are so professional & honest and I do not say that lightly to be fair. This is my very first time with MyRacehorse and already they have provided me with my very own first ever winner and I can tell you what a thrill it was. I have bought two shares in two horses; one has won and one hasn't yet, but already my share value from that winner has risen quite a bit. Can't wait for my horses to hit the track again and couldn't recommend these guys enough.