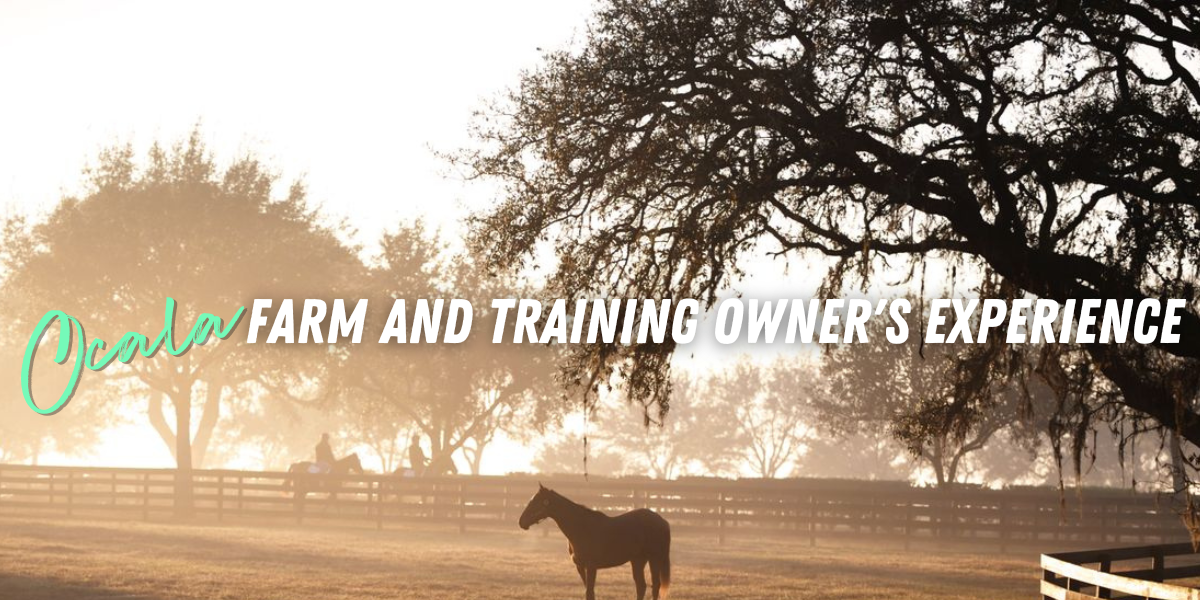 Ocala Farm and Training Owner's Experience
Join MyRacehorse in Ocala, Florida, the Horse Capital of the World, to see your newest members in the MRH stable up close and personal. You'll get to experience a day in the life of elite horse trainers, Ciaran Dunne and Ian Brennan, and learn what it takes to get your horse to the winner's circle.
On Sunday, December 11th, a small group of MyRacehorse owners will meet in the morning at the World Equestrian Center (WEC) in Ocala to embark on this exclusive experience. We'll then transport you to Wavertree Stables, one of the top two-year-old in training facilities in the world with recent graduates such as Hot Rod Charlie, Country Grammar, Colonel Liam, and Stonestreet Farm featuring recent graduates Malathaat and Clairiere. Each farm will only be open to MyRacehorse owners that day, so you will have the trainers' undivided attention as well as amazing views of your horses.  
After the training, you will come back to the barn to witness how the horses are cared for as they utilize the swimming pool, vibrating plate, salt water spa and other first class treatments available at Wavertree Stables. Hear from the riders, grooms and foreman for the inside scoop on how your athletes are progressing in their training and what to expect in the weeks to come. You will also have a moment to share an up close and personal moment with the horses. This will be a hands on tour!
You will then head to Stonestreet Farm to meet with trainer Ian Brennan and learn about his breaking and rehabilitation processes as well as see the MyRacehorse stable members onsite on the end of the shank. Horses which will be shown on this tour include, but are not limited to, Lady Blitz, Smart Shopping '21, Sarrocchi '21, Secret Crush, Enchante '21 and more!
Upon conclusion of the farm tours, you will head back to the World Equestrian Center. We highly recommend you take a walk around the brand new WEC. It is open to the public and free of charge to watch the various horse shows taking place within the grounds. There are also some great shopping and dining options around the property as well!