Racehorse Ownership Reimagined
Best in class meets ultimate access with the Fasig Select Six by MyRacehorse. From the sale that brought you American Pharoah, Songbird, and Tepin, we are on the hunt for the next great athletes. The Fasig-Tipton Saratoga Sale of Selected Yearlings features the hottest stallions, best female lines and top conformations hand-selected by the team at Fasig-Tipton. MyRacehorse joined the biggest buyers to secure the most revered, beautiful, and promising bloodstock and we are thrilled to offer access to the cream of the crop. In addition to top pedigrees, each yearling comes with a $2M bonus* to be paid out exclusively to MyRacehorse owners if the horse were to win the Kentucky Derby or Kentucky Oaks. Select a star or build an entire premium stable. This is ownership reimagined.
Best in class meets ultimate access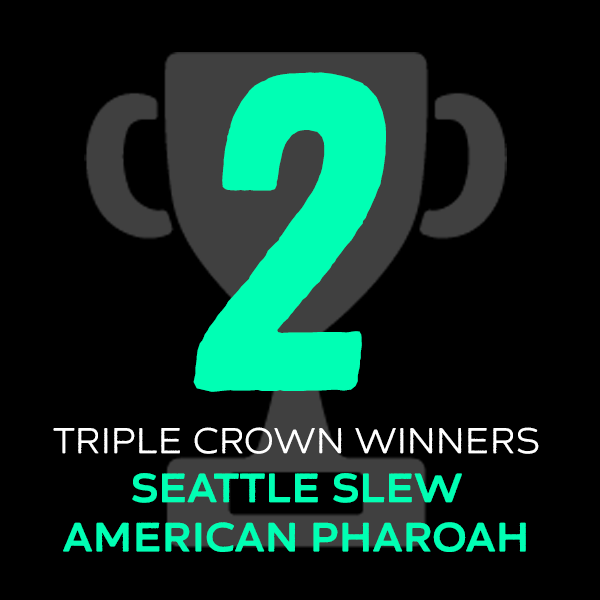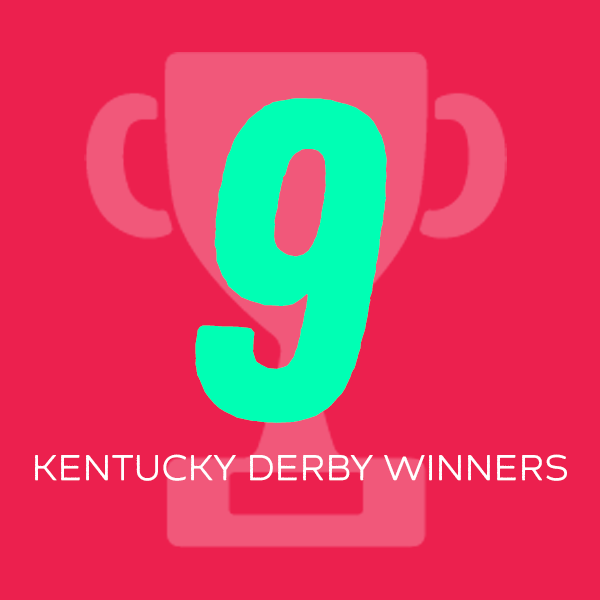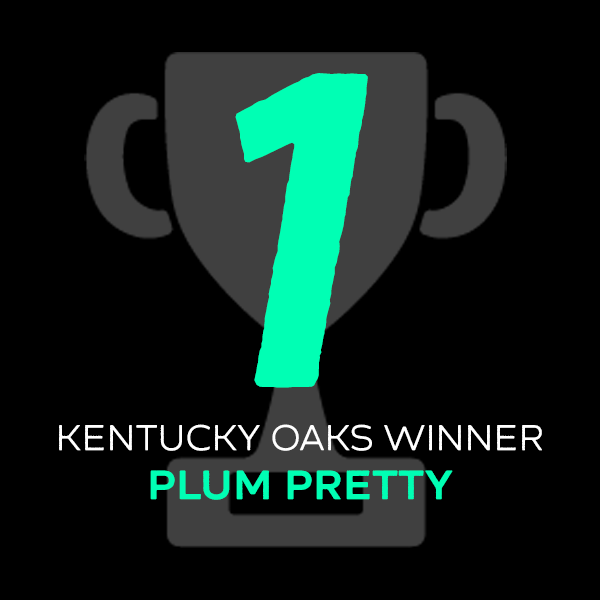 Each Fasig Select Six yearling comes with a $2 million bonus* designed specifically for horses purchased by MyRacehorse at the 2021 Fasig-Tipton Select Yearling sale. For colts, the bonus would be paid if any were to win the Kentucky Derby. For fillies, the bonus would be paid out if any were to win the Kentucky Oaks. Unlike past MyRacehorse offerings where bonuses were split in partnership with co-owners, this bonus would be paid out exclusively to MyRacehorse shareholders.

American Pharoah | Nyquist | Song Bird | Rushing Fall | Sharing Four wheel Drive | Stormy Liberal | Foolish Pleasure | Open Mind Black Tie Affair | Tepin
With regard to communications by MyRacehorse on the Site to gauge interest in a potential Securities offering pursuant to the Regulation A exemption from the registration requirements of the Securities Act, including opportunities to "reserve" Securities as indications of interest in the potential offering, please note (i) that no money or other consideration is being solicited thereby, and if sent in response, will not be accepted, (ii) no sales will be made or commitments to purchase accepted until the offering statement for the potential offering is qualified by the U.S. Securities and Exchange Commission, (iii) any such offer may be withdrawn or revoked, without obligation or commitment of any kind, at any time before notice of its acceptance is given after the qualification date, and (iv) an indication of interest is non-binding and involves no obligation or commitment of any kind.
All investors using the Site must acknowledge and accept the high risks associated with investing in the Securities. These risks include holding your investment for periods of months or years with limited or no ability to resell and losing your entire investment; you must have the ability to bear a total loss of your investment without a change in your lifestyle. The Site may contain forward looking statements which are not guaranteed. Potential investors should read all of the investment documents that are provided to them. MyRacehorse is not an investment advisor, broker-dealer or crowdfunding portal and does not engage in any activities requiring any such registration. All investors should make their own determination of whether or not to make any investment, based on their own evaluation and analysis. The Securities are being offered and sold only in jurisdictions where such offers and sales are permitted; it is solely your responsibility to comply with the laws and regulations of your jurisdiction of residence. You are strongly advised to consult your legal, tax and financial advisors before investing.
Past performance may not be indicative of future results. Different MyRacehorse investments involve varying deal terms and degrees of risk, and may lose value. Therefore, it should not be assumed that future performance of any specific investment will correlate with historical results.
Multiple offerings of Securities may be conducted on this Site. Prior to any investment in any Securities, you should review a copy of the current offering circular relating to those Securities included in the corresponding offering statement filed with the U.S. Securities and Exchange Commission, by visiting the following url: My Racehorse CA LLC CIK#: 000174448

*The $2M Fasig Select Six Oaks/Derby Bonus is provided solely pursuant to a prize indemnity insurance policy issued by Underwriters at Lloyd's of London and HDI Global Specialty SE (Lloyd's Certificate PPI-14602). The coverage is subject to all the terms, conditions and exclusions of the insurance policy. The policy will pay $2M if one of the six horses purchased by MyRacehorse at the Fasig Tipton 2021 Saratoga Select Sale wins either the Kentucky Derby or the Kentucky Oaks in 2023. These horses are referred to as the "Fasig Select Six." The policy will not pay out greater than $2M if more than one of the Fasig Select Six wins the Oaks and/or Derby. For example, if a Fasig Select Six filly wins the Oaks and a colt wins the Derby, the $2MM prize indemnity payout would be split equally among the winners ($1MM each). Or if a Fasig Select Six filly wins the Oaks and two Fasig Select Six colts win the Derby in a dead heat, the $2M prize indemnity payout will be split equally three ways. Other than the proceeds from the prize indemnity insurance policy, neither MyRacehorse or any other person or entity related to or affiliated with MyRacehorse shall be responsible for paying any portion of the $2M Fasig Select Six Oaks/Derby bonus. In the event one or more of the Fasig Select Six wins the Kentucky Oaks and/or Kentucky Derby, the bonus will only be paid out to the individual shareholders of the relevant individual Series LLC once Lloyd's of London and HDI Global Specialty have made payment under the prize indemnity policy (Lloyd's Certificate PPI-14602). The use of "MyRacehorse" above refers to My Racehorse CA, LLC, any individual My Racehorse Series owning one of the Fasig Select Six horses and/or Experiential Squared, Inc