Affordable Race Horse Ownership
With Micro-Shares you can compete at the highest level for a fraction of the cost
Educational, entertaining, behind the scenes content
Access to exclusive events with industry leaders
Race winnings paid directly to your online account
Updates, race entries, and recaps in the palm of your hand
Visits to racing stables, farms & training facilities
One Time Investment - No additional investments are ever required
Still have questions? Check out our FAQ & Instructional Video
Congratulations to our most recent winners
Tizamagician
Santa Anita, 4/18/21
TRAINER: Richard Mandella
Monomoy Girl
Oaklawn Park, 2/28/21
TRAINER: Brad Cox
Got Stormy
Gulfstream Park, 2/27/21
TRAINER: Mark Casse
You passed all my tests. I wholeheartedly endorse
You've learned the secret of how to get people to love to do business with you. Payment for profitable races comes that day. Full recap comes within two. Payouts jive with the percentages owned. I've increased to five horses. Frankly I'm floored that a little guy can have Baffert, Pletcher, Asmussen, Baltas, and Linda Rice training for me. It will be a great spring. Stu Caswell Lockport, NY
I Love MRH!
I got involved with MRH this summer after seeing an add during Saratoga. Got my family involved and we are having a blast! Fall Stars weekend was amazing. We saw Wayne O in the barns during the morning and then spent the day with Chris and Michael up in the suites. What an incredible experience. Then Wayne O breaks his maiden, unfortunately I was unable to make it but my father and sister were at Keeneland. I watched with friends in Virginia, they were talking about getting horses the rest of the night. I have gotten shares in the two new yearlings and cant wait to see whats next. When I got into racing about 13 years ago, the first day at the track I remember thinking "I want to own one of these". The buy-in has always been more than I am willing to spend but as soon as I saw MRH I wanted in. I think MRH is exactly what many people are looking for and has an incredible amount of potential for bettering the horse racing industry as a whole. I could not be more excited.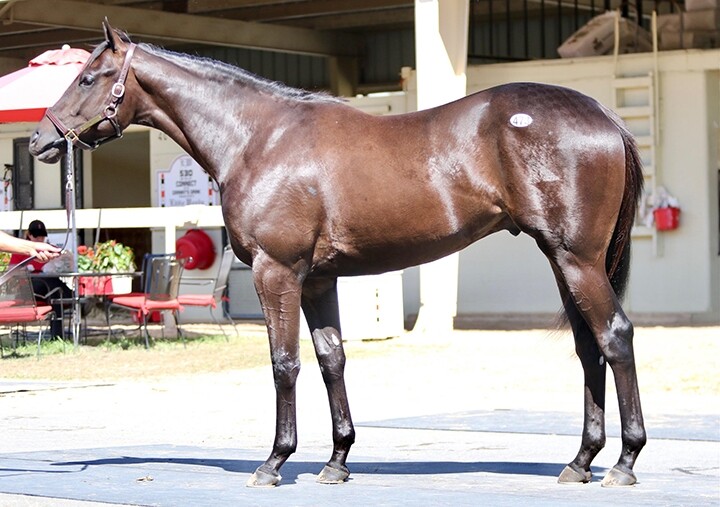 Echo Warrior '19
Sire - Flatter
A powerfully built son of Flatter, a sire whose progeny include two champions, West Coast and Avie's Flatter, and Flat Out, a $3.5 million earner and multiple Grade 1 winner whose robust career featured 29 starts.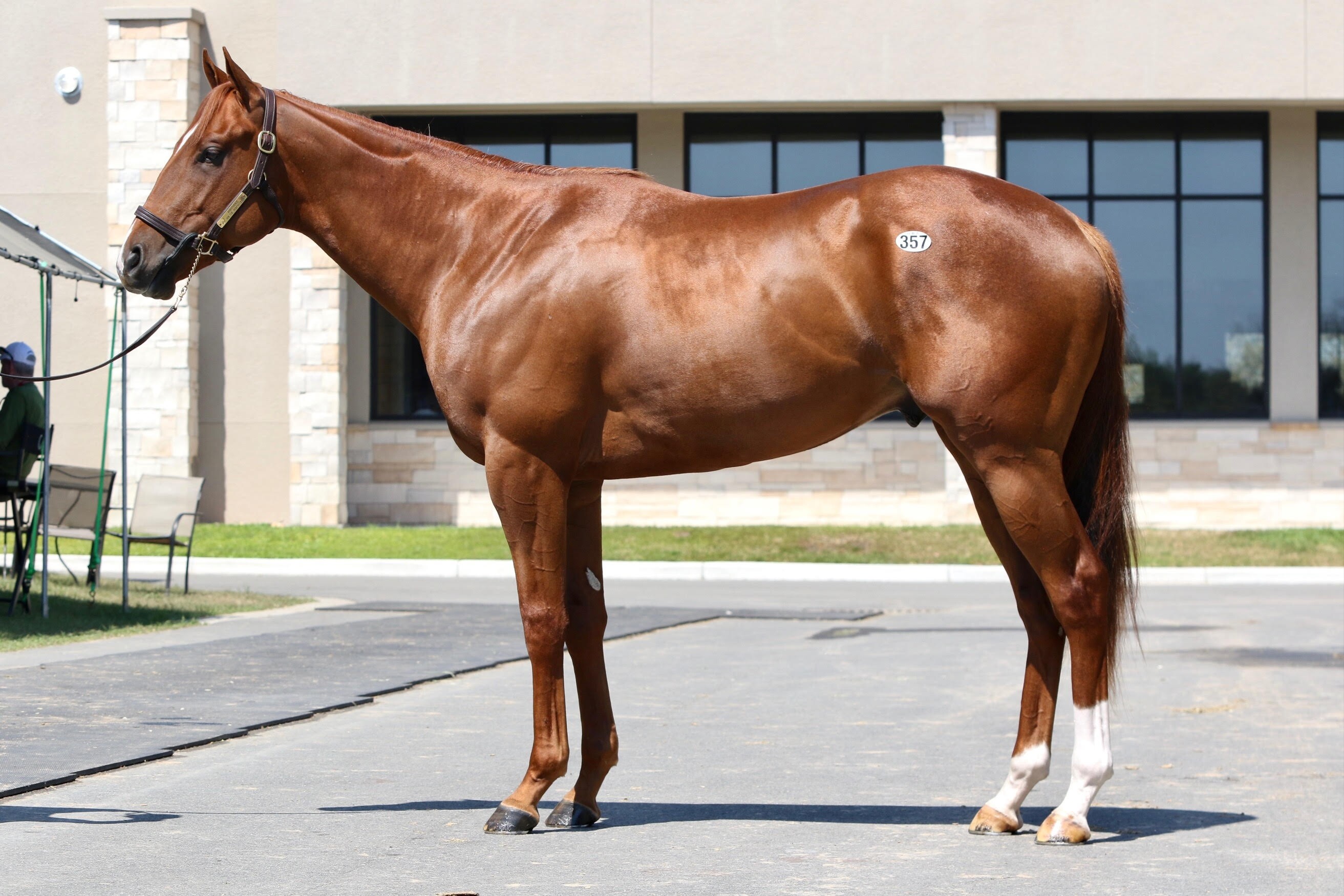 Ari the Adventurer '19 Sire - Kantharos
A flashy-looking son by Kantharos, this ridgling was sensational in his quarter-mile work of 20 2/5 to share honors for the fastest work at the distance at the second session of the OBS under tack show. Eligible for $4 million stallion bonus.