DISCOVER THE THRILL
Where fans become owners
GET STARTED
Affordable Race Horse Ownership
With Micro-Shares you can compete at the highest level for a fraction of the cost
Meet the Trainer & Jockey
Race winnings paid directly to your online account
Updates, Race Entries, and Recaps
One Time Investment - No additional investments are ever required
Still have questions? Check out our FAQ & Instructional Video
Congratulations to our most recent winners
Wayne O
Keenland, 10/19/2019
TRAINER: Steve Asmussen
Street Band
PARX, 09/22/2019
TRAINER: Larry Jones
Street Band
Indiana Grand , 07/13/2019
TRAINER: Larry Jones
I Love MRH!
I got involved with MRH this summer after seeing an add during Saratoga. Got my family involved and we are having a blast! Fall Stars weekend was amazing. We saw Wayne O in the barns during the morning and then spent the day with Chris and Michael up in the suites. What an incredible experience. Then Wayne O breaks his maiden, unfortunately I was unable to make it but my father and sister were at Keeneland. I watched with friends in Virginia, they were talking about getting horses the rest of the night. I have gotten shares in the two new yearlings and cant wait to see whats next. When I got into racing about 13 years ago, the first day at the track I remember thinking "I want to own one of these". The buy-in has always been more than I am willing to spend but as soon as I saw MRH I wanted in. I think MRH is exactly what many people are looking for and has an incredible amount of potential for bettering the horse racing industry as a whole. I could not be more excited.
Stephen Nofsinger
from KY
Dream come true!
I have always hoped to be a part of an experience like this and MyRacehorse made it happen with Wayne O. The entire day at Keeneland was magical! Chris Ransom was a great host. Thank you for the memories that will last a lifetime.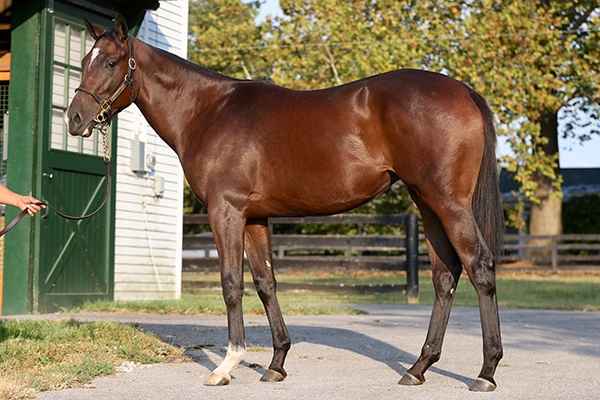 Keertana 18
Sire - American Pharoah
MyRacehorse and Spendthrift Farm team up on a classy filly by American Pharoah; the 2019 #1 Leading First-Crop Sire. Future Broodmare Bonus in play!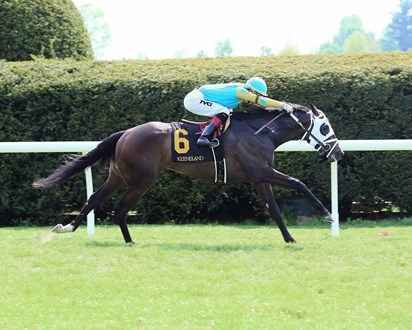 Amandrea Sire - Paynter
MyRacehorse partners with Triple Crown winning owner Zayat Stables on stakes placed three-year-old filly Amandrea. Moving to Hall of Fame trainer Steve Asmussen.